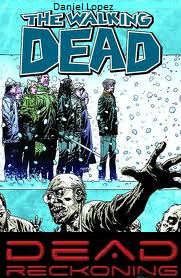 Dead Reckoning is a storyline revolving around a young boy named Ken.
Characters
Edit
Ken Myers
Karen Page
Diana Myers
Felix Cald
Kyle Hatch
Joey Longarm
Philip Held
Tom Buroni
Ben Paul
Logan Myers
David Sohti
Adam Durf
Axel Durf
Daniel Lopez
Micheal gonzales
My Name is Ken Myers. I used to go to Stone mountain High school. My parents died and my sister is my legal guardian. My older Brother left to college last year. When i left for school one friday little did i know my life was going to change forever.
"so how's your girl doing ken" Ben asked." I wish i knew she has been acting wierd all day I keep asking her whats wrong but she won't tell me" I said. We entered David Sohti's class. He is my favorite teacher because he lets us do whatever we want in class.The kids that were present were Kyle Hatch, Philip Held, Joey Longarm, Tom Buroni, and Felix Cald." Ken sit down your late" Said Sohti." sorry sir my sister lost her licencse and i had to drive her to her work" I replied. At that moment the p.a. turned on and   the principal said an announcment " Children and Teachers this is not a drill, we have a code red emergency, several crazy people are trying to break into the school, everyone hide under your desk's and teachers lock up the rooms, remember this is not a AHHHHH". Mr. Sohti told us to get under our desks. Ben asked me if I heard the principal scream or if that was his imagitation. At that moment Sohti grabbed the remote and turned the T.V. he turned to the news and the next words shocked us to the bone "People of america i have some horrific news, there is a disease that is growing rampent that might explain the recent missing people, A plague has broke out that makes the dead reanimate and most of the victims are covering the streets we advise everyone to stay indoors, may God protect you america". When he finished talking Sohti went to the room in the back of the class opened it and came out with a couple of bats and a pistol. He loaded up the pistol and handed each of us a bat. He jokingly said " thank goodness i coach baseball". He told us that we were going to get to the top of the roof and wait for help.
He opened the door and led us to the stairs. One of the security guards turned around and his flesh was very pale and he had a wound on his neck. Sohti shot him in the heart and jumped up when the guard got up and attacked him. He got the guard off of himself and shot the guard in the head. He opened the stairs and what i saw shocked me, one of the infected things was on top of my girlfriend and she was trying to get him off. Without thinking I slammed the bat into the back of the things head and kept hitting. After the things head was busted in two i helped my girlfriend up and asked her if she was okay. She nodded yes and we walked up the stairs with the rest of the class and when we reached the roof we were all schocked. A security guard was shooting at a bunch of infected people on the ground. When he heard us he turned around and pointed the gun at us. "Put down your damn bats and you Sohti give me your fucking gun then go back down the stairs and bring me all the cafeteria food, then you will all leave and get out of this school" the guard said. We all put our bats down and Sohti slowly walked towards the guard. The next couple of seconds were surprising. Sohti pistolwhipped the guard and slammed him into a pipe then the guard grabbed his knife and stabbed sohti in the leg. Then he grazed Sohti's arm with a bullet, then Sohti pulled the knife out of his leg stabbed the guard in the chest and pushed him off the bridge. He then asked Ben to get him some supplies from the nurse's station And me and my girlfriend to get some food from the cafeteria. While we were walking to the cafeteria I asked Karen what was wrong, she told me that her family fell prey to the infected things. I hugged her and said that I'm her new family and that if we stayed together neither of us would fall prey to the things. After the three of us returned with the supplies Ben said that he was going to go to his house to see if his family would be safe. Sohti warned him that would be dangerous. Ben then said that his families saftey comes before his and left."Well kids we learned that the world has changed and that people aren't playing by the same rules as before" Sohti said. We then stared at the sun set and wondered if help would ever come.
It's been roughly a week since this apocalypse started. Me and the rest of my group have benn hiding in a school hoping that help would come. We have had some new comers, My sister drove here when she heard the news, My brother drove back to check on us, and 2 brothers called Axel and Adam Durf. Those brothers gave us a name for those things Biters. The Biters have been quiet around these parts. We were able to raid a Walmart. We got supplies, weapons, food, and water.
"Ken you and Logan are going to make another run into the city because i don't think help is coming anytime soon and we need to be better prepared, the rest of you board up the windows and doors of the school, i'll try to get this damn radio working" Sohti told us. Karen gave me a kiss and told me to come back safe. I grabbed my bookbag and a garbage bag. My brother handed me a rifle and he got a shotgun and we set off. We sprinted across the road riddled with corpses, cars, and bullet shells. We reached a walmart and I opened the door and we entered."Remember get everything you can and look under the counters this time. At that moment a bullet flew and grazed my leg. I jumped behind a counter and brother ran to me. He looked over the counter and ducked quickly when a bullet flew over his head."Do you know this fucker" he said, "I wish i knew" i replied."This run is gonna be short just run through the aisles and grab whatever essentials you can quickly". I opened my bookbag and handed my brother a garbage bag. The stranger shooting at us said "nobody enters John's Mart and lives anymore". I screamed out "what did we do to you". He shot at us again. My Brother made a dash for the soda's and water section while ran to the canned food section. My brother screamed and yelled "Holy shit there's a load of Biters". Then the stranger said "I'm outta here, i might have owned here but i ain't dying here". I grabbed as many canned foods as i could and turned to run to my brother. A biter jumped on me and he was a fat one. I screamed for my brother. He ran to the aisle, shot the walker, helped me up, and we escaped.
When we reached the school it was surrounded by Biters and Sohti was on the roof sniping biters one by one. I told my brother we were screwed but he said that there had to be a way. Sohti saw us and grabbed a ladder we found in the school and lowered it down. Me and my brother started killing Biters till we had a good way to the ladder, when we saw their wasn't alot of biters around the ladder we ran to it. My brother went first then me, then I went up and a biter grabbed me. It had a good grip and kept pulling on me. I tugged on my brothers leg and he shot the biter and we went up quickly. Sohti told us this place wasnt safe anymore and to gather up the supplies. I ran downstairs and told everyone to get all the supplies quick. When everything was packed and we were about to leave we heard a scream. I ran quickly to the source to see Sohti with a bite on his arm and biters breaking in. I quickly helped Sohti up and we ran to the back of the school where the rest of group was. My brother had already left the door open and everyone was outside waiting for us. I locked the door behind us and said " Sohti's bit, their has to be a way to save him". My brother said "first thank goodness this is fenced, and second why not chop off the limb, remember if you cut off the source an infection can't spread". He took out a knife and told Sohti " this is going to hurt you but it will save you" My brother lifted the knife and cut down on Sohti's arm. He had to do 4 swings until Sohti's arm fell off. Sohti fainted and we entered a deserted car my brother hot wired a car and we left.
"Does he have a pulse" Logan said."Barely but he has one" I replied.Don't let me die Ken please" Sohti said as he started to w."drive faster the biters are catching up" Axel said."OH SHIT" I heard logan scream before the car flipped and i blacked out. I woke up biters on all sides of the car trying to break into the car I looked around and saw that everyone but Tom was okay. I tried to reach for Tom but i couldn't because my arm was badly sprained. I kicked him and saw that he had a gash in his head and noticed one of the bars of his chair's head was gone. I started to cry, I had just lost one of the friends that I knew was alive. I looked at Sohti to see if his arm was okay but he was still bleeding out. I was just about to rip off a peice of my shirt to cover it when he lunged at me. His skin was very pale and his eyes were devoid of color. I held him back with my leg but he kept trying to get me. He grabbed my shirt with his one arm and started to pull me toward him. My leg was weakening but i kept on kicking him back. My brother woke up and realized what was happening. He grabbed his pistol and shot Sohti in the head. My ears started ringing and my eyes were flashing."Holy shit did the limb cutting not stop the infection, Ken are you okay did he get you" Logan said. "I'm okay is my girlfriend okay". "yeah she's okay how about back there". I checked on everyone and said " Everyone but Sohti and Tom are okay" then i started to cry. My brother rolled his window down a little and killed all the biters.
"Okay damage check, two dead the car is badly damaged and we need a new shelter to settle in, anyone got any suggestions" Logan said."Hey who voted you the new leader, we need a fair vote" Axel said. "Oh so now we are voting who will be the new mayor of gone-to-shit-ville, It's the fucking end of the world and your argueing over a small title" I said."Well Ken you didn't argue when Sohti userped the title huh bitch" Axel replied."Oh that's it asshole" I lunged at Axel and puched him in the face. He kicked me square in the nuts and pushed me to the ground, he started to choke me. My brother kicked Axel in the head and then in the chest and said "no one hurts my little brother". I then spit on him and said "your stupid son of a bitch you would insult a dead man who did the most he could to protect us just for your benefit, you make me sick"."Axel get up and don't start anymore fights you can't win" Adam said."Back on the topic, anyone got any ideas where to go" Logan said."I would like to know how the hell did we crash in the first place" Karen said."When Axel said to speed up I stepped on the gas and when I tried to turn the car spun out of control and we hit a fence, the car flipped and we kept rolling and then i blacked out" Logan replied."It doesn't matter we need to find shelter I suggest we go to the motel down the street barricade it and see how long it will last" I said."Little brother that's not a bad idea i agree let's go" Logan said.
About a week after we settled in the motel shit started to hit the fan."okay Ken you Felix and Kyle will go into the city and get any planks you can they are essential we need more if we are going to barricade this motel" Logan said."you got it boss" I replied. I grabbed a luggage cart and Felix handed each of use a pistol. We set off and went to the nearest home depot."Okay Felix you load the planks on the cart, Kyle you push the kart, and I will stand guard here" I said.Okay lets go Kyle" Felix said. I looked out the front doors and their was nothing, this was going to be a peice of cake."KYLE DUCK" I heard Felix scream then I heard shots fired I ran over there to see what was happening and saw Kyle and Felix dead and some strangers walking slowly toward me."Remember me kid one of the strangers said."Who are you guys and why the hell did you kill them" I replied."It's john remember from walmart well we are what you might call bandits, and you guys were going to raid our Depot so now turn around and say your prayers" John said. I turned around and jumped behind the metal platings I grabbed the biggest one there and ran for the exit covering myself with the metal. I grabbed a bicycle that was there and stuck the metal on the back to protect myself. I started to petal back to the motel when I saw a herd of biters saw me, I started to petal faster hoping that I would lose the biters. I returned to the Motel and Logan said "Where the hell are Felix and Kyle, and what about the planks", I said "Bandits depot, biters following, plating all I got, Gear up". Adam ran up with some rope and started to tie the plating to the rest of the wall. My brother gave each of us a gun and told me "well Little brother let's fight some bandits". After a while a herd of biters came and each of us started to shoot them. Halfway through the Biters we heard shots from the other side and it was the Bandits. After the biters were gone we saw bandit's, I noticed that it was more than triple that of last time. They started to run into the motel since the wall wasn't finished. Joey was the first to die, he got shot straight in the head when the bandits entered. The Philip got shot from saving Karen from getting shot. I lifted my gun and shot two bandits through the head, two birds with one stone. I pointed at John smiling because I was about to repay a favor when Diana pushed me to the side and a bullet went straight through her. I looked up and saw Axel with a look of disgust on his face and his rifle pointing at me I reacted quickly and shot him in the leg so he fell and dropped his gun. I ran up the stairs to where he was and Adam was treating him while my brother was covering them. I started to shoot at the bandits until there was none left but John." Hey John remember what you did to my friends well consider this me repaying you" I said right before i shot him. I turned around looked at Axel and said "You son of a fuck you did it again you killed my fucking sister" I started to raise my voice" AND DON'T YOU DARE DENY IT BECAUSE I SAW YOU ASSHOLE AND THAT WAS JUST AN ACCIDENT WASN'T IT YOU DUCK, WHY IN THE HELL WOULD YOU TRY TO KILL ME, IS IT BECAUSE I DIDN'T WANT ANYONE ARGUEING OVER THE ROLE OF MAYOR OF SHIT TOWN IS IT, YOU KILLED MY SISTER AND I SHOULD KILL YOU RIGHT NOW BUT I WON'T BECAUSE I AM GOING TO LET YOUR BROTHER DECIDE WHAT HAPPENS". Adam Just stood there wondering what he should say he looked Axel and said "I can't believe you would kill a minor just for a role that won't mean anything in the future, I think that Axel should have to do extra manual labor for his crime and should lose two fingers" I lifted up my knife and with a smile hacked away two of Axel's fingers. I then turned around and said "Our fallen group members should be buried".
It's Been about 2 weeks since the bandits attacked and Axel killed my sister. We have finished the wall. The bandits have kept attacking us with greater and stronger forces. Logan has thought about reaching a truce with the bandits but Adam and Axel keep saying that the bandits can't be trusted. My brother keeps on telling me that I'm becoming dark and crazy. I've only become this way to survive the new world we live in because no one is the same.
"This is it guys were not going to survive anymore attacks, the wall is nearly destroyed and they are becoming stronger than us we need to reach a truce" Logan said. "No Logan we are nearly done for they cannot be trusted we need to leave" Karen said. "I don't care what you guys say my brother is the leader and he says we need a truce so we are forming a truce with or without your approval" I said. "Thanks Little brother Lets go " Logan said. We each got a gun and went to the depot. "Okay Ken we will go in their with our hands up and say we want a truce got it" logan said. "Got it" I replied, we entered with our hands up and logan said he wanted to reach a truce with them. A bandit with an eyepatch and a rifle came up to us and said "Come with me and we will see what we can do with this truce". "We have alot to talk about, First you guys drew the first blood" He said. "That's a lie and you know it your people killed 2 of mine then tried to kill me brother then you came to our shelter and killed more than half of my people including my sister" Logan said. "Well then say hello to her from me" The Bandit said before I blacked out.
"Ken are you okay Ken say something" I heard someone say and when I fully woke up realized that was my brother. "I'm okay ken what happened and where are we" I said. "They knocked us out and threw us in this big garbage can, I peaked outside and there are multiple Biters outside, they want us to die" Logan said. "Maybe if we are realy quiet they won't notice us" I said. "Good Idea Let's go" Logan said. Right before we got out of the trash can I grabbed a screw driver that was on the bottom. We got out and started to walk slowly towards the street. One biter noticed us but I got it with my screw driver. We went to the Motel and saw Adam and Axel on the ground and Karen was nowhere to be seen. I saw Adam slowly crawl towards us and said "they came here and shot us Karen was able to escape, I told you they couldn't be trusted" He said before he fell down dead. He came back up as a Biter and I stabbed him in the head with the screw driver. My brother searched him for a bite and said "This is odd he doesn't have a bite mark". I looked at him and said "remember last week when we helped that scientist who was nearly eaten, well he told me something and I only kept it from you because I didn't believe him, He told me That we all have the disease that we are the walking dead". My brother looked at me and told me that I was crazy and I told him I wish I was lying but it's true. We left the motel and wandered on to Florida hoping that it wasn't hit so hard.
"Okay we will take shelter in The sports authority and wait until any kind of help comes" Logan said. We entered the shop and our luck had finally come. It was full of drinks, Foods, supplies, and weapons. My brother looked around and found a radio He turned it on and said "Hello this Is Logan Myers If anyone can hear me please respond". "Yes hello this is Daniel Lopez I can read you loud and clear where is your position" we heard from the radio. We looked at each other, Finally we had struck gold, our luck had risen and we finally had what we need to withstand a little more. Hopefully this Daniel guy would have a group and we could survive longer.
Part 5 (and the end)

Edit
We have spent a week cleaning out the Sports authority, and all nearby stores. We have talked to this Daniel guy every day since we first heard him. He told us his location and he keeps getting closer, he told us he had a big group. My brother has become darker just like me. Two days ago a man came to us asking for help and my brother told him to leave or die. Sometimes I think about wether or not he is doing this to protect me or to just have me and him survive side by side.
"So let me get this straight you allowed the Biters to fill up the store next to us" Logan said. "Yes I'm sorry but they were coming at me and I just paniced, I ran away and closed the door" I replied. " You do know we will have to" Logan said before he was interupted by the back door breaking. "Shit, Ken grab the bags were getting out of here" Logan said. I ran as fast as I could to the area we put the bags in but it was to late, There were more Biters there than I could count. I ran back to my brother to see him fighting off Biters with his revolver and knife, That's all we kept on ourselves. As he went for the radio a biter bit him on the arm. I lifted up my revolver and shot the biter that nabbed him. As I started running running my knife fell off of me, I knew I should have tightened up my belt. I was going to go bck to get it but there were to many biters to get it. My brother's knife broke on a biter's head. We got out of their and ran as fast as we could. I didn't listen to my muscle's cry and ache for a stop. My brother was slowing dwn so I helped him run. We finally came up to a truck with the keys in it. We hopped in it as fast as we could. As I closed my door I crushed a Biter's head. I started to back up, My brother was holding his arm and trying hard not to cry in pain so I wouldn't grief. To tell the truth that was all I could think of doing. Every since I was born my brother always did everything he could to protect me, but now he wouldn't be able to. I started to cry but held the wheel faster and stepped on the gas. "Ken I know I have protected you ever since you were born and I was meant to protect you but now I won't be able to, I know this is going to make you sad but you have to stay strong, We don't have anything to amputate my arm so it is positive that I will die, Look Ken I know this will make you cry but when I die I want you to stop me from turning okay, I love you little brother and i will always be with you and be your guardian angel, But right now we need to get you to this Daniel and his group so Ken Please promise me that even If I don't get their with you, you will find him okay" Logan said. I nodded yes to him allowing the tears to flow from my eyes,I then said "he last said that he was near the road that goes after the gas station, that's about 20 miles from here you realy think we can make it their". "I hope you can make it their in time to meet Daniel" Logan said. "No more fuel I guess we will have to walk" I said
"Okay Ken I think this is it for me I can barely move and I can't feel my arm" Logan said. "No Logan This can't be it, it can't come on we just have one more mile until the gas station come on please" I said. "Ken I know this is hard for you but either you will have to put me out of my misery or I will have to either way both of us don't want me to be a Biter so Ken Just do it" Logan said. "I love you Logan and I will miss you, I know we have said some nasty things to each other so I'm sorry for any pain I have caused you, Promise me you will always be with me" I said. "Don't worry Ken as long as you are alive I will always be with you and I will always protect you, I love you to ken and I always will, and I will miss you, stay alive okay, you can overcome this apocalypse because you are strong, Now Ken it's time" Logan said. I stood up and watched him die peacefully, I then lifted up my gun and put a bullet in his brain. I started to cry and kept on walking toward the gas station knowing that's what logan would have wanted me to do. "I guess this gas station isn't so bad, I guess I can stay here until daniel and his group come by" I said. As I said that a herd of biters started to come toward me, I guess they must have been alerted by the shot. They started to enter the station so I did the only thing I could do, I hide inside the bathroom in the gas station. I got lucky that their weren't any biters there. I sat down in the corner and pulled out my gun. The biters would knock down this door any second now so I put the gun pointing at my head. I started to slowly pull the trigger but I stopped when I heard a motorcycle outside. I then heard a bunch of shots fired and suddenly the Biters stopped banging on the door. The door then opened and a the man said "who are you, I'm Daniel Lopez and this is my friend Micheal Gonzales". I smiled and said "I thought you would recognize me, I'm the kid you were talking to over the radio I'm Ken Myers". "Were's Logan" Daniel said. "You never told me about this guy" Micheal said. "We'll talk about it later now were's Logan" Daniel said. "He's dead he got bit escaping a store, he helped me get here, I was about to blow my brains out, then you guys came and got all the Biters's" I said. "I am sorry for your loss, now do you want to come with us and join us or do you want to go a seperate way" Daniel said. "I think I would rather go with you" I said. Daniel and Micheal took to the rest of their group were they welcomed me with open arms. They treated me like family, so technically I had a new family. I survived through thick and thin with them. It looks the fire never Died for me.